Wherever you may be in your fitness or life journey, know that you have the power to alter your destiny if you just take that first step. This week's Monday Motivation comes from one of our members, Brittany Pierre. I was truly moved by her story, so today, with her permission, we bring it to you in her own words and hope you will find it as inspiring as I did.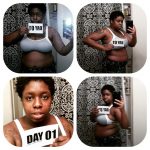 "This before picture was sometime in April of 2015. I was in a deep depression, I was lost, I was just going through life with no direction. Bottles of wine almost daily by myself along with burgers and processed foods and just junk. In July of 2015 I attempted to take my own life after battling through depression silently since my early 20's. (I was 30 at the time) My doctor suggested that I do some sort of activity to help with the depression because I did not want to take medication. So, I went to the gym. I went on YouTube and researched some fitness people, I found bodybuilding.com, I got some beginner routines, and I went for it. Over a year later and I am down a total of 95 pounds, I have gained a confidence I never had before, and I go to a real gym now! Facet Seven has the atmosphere and staff that really helps you stay motivated and focused and all the equipment you need to reach your goals. My next goal will be competing in my first physique competition in 2017. So thank you to SFH for being a great facility!" - Brittany Pierre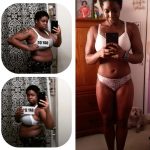 - Jose Madrigal, Facet Seven Owner and Trainer
You can continue to follow Brittany's journey by checking out her instagram account and vlog.