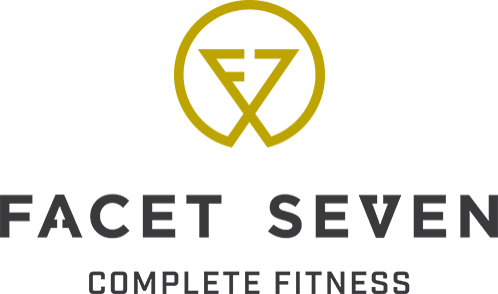 Updated: May 6, 2020
Facet Seven Covid-19 Reopening
Hi FACET SEVEN FITNESS Family,
We are excited to announce plans for reopeing hopefully around May the 18th!
We know that things may change, but we're ready and want you to be too!
So what are we doing to keep you safe when you come back?
Operations Post Covid-19
- We want you to feel as safe as you do at home, so we will go above and beyond CDC guidelines for cleaning and sanitizing our facility!
- We will fog the facilities each week with a hospital grade disinfectant that leaves surfaces impervious to viruses for extended periods!
- We've installed plexiglass barriers at the front desk for check in (similar to HEB Checkout)
- We're going to have all staff wearing masks, and we have branded masks that will be available for only $12 or 2 for $20!
*Note, we may allow the FD team members to remove masks while behind the plexiglass barrier if it's too loud. We're not sure how it will sound up front when speaking through a mask behind a glass with cardio equipment whirring and music playing. PLEASE BE PATIENT WITH US HERE, we will monitor and adjust this practice as needed to prioritize safety.)
- We will have one team member working the desk while one will be cleaning equipment. Each picece of equipment will be scheduled to be cleaned hourly. We will post cleaning times around the gym similar to the way we do in the bathrooms.
- We have installed a plexiglass barrier at the FD similar to what you see at HEB checkout
- For now we will no longer accept cash or check
- ALL MEMBERS AND CLIENTS are required to use the app to check in
- We are designating 11a-1p for 'Vulnerable Populations'
*MASKS MANDATORY AT ALL TIMES DURING THESE HOURS*
- We're asking all members to wear masks at all times, although you may move the mask away from your face (around your neck) during a set
- We are spacing cardio equipment to allow you to remove masks while doing cardio. Mask must be worn when you leave the cardio machine
-We are in line to get a hand washing station installed in the lounge area. We will get this in as soon as it is available. This will provide people an area to wash their hands when entering and leaving the gym.
Personal Training
We know how important personal training is, and how risky it can be during the Covid-19 crisis. But we have solutions!
- We have designed Plexiglass enclosed stations that your trainer can reserve
- Your trainer will sanitize all the equipment you use, although we will also sanitize inbetween reservations as well (all staff and trainers will be coached on proper sanitizing protocol)
- We're using Plexiglass to keep the space looking 'open' instead of installing walls
- If you're using a station, you still have full access to the common areas like the turf; hence get a set of squats/bench then do suicides on the turf.
- Masks will not be required while in the stations, although if you leave the station then mask must be put back on
*Reminder*
Equipment Return is scheduled for 5.15-5.16. Details and times coming!
Stay tuned for more updates!
---
Updated: April 28, 2020
Reopening Strategies & Timelines
1. Equipment Return!
To keep the equipment return organized while providing flexibity for all of you, we're going to create a model similar to when you check into a race. We'll have our tent out front with CHECK-IN BASED ON LAST NAME. From there we'll have you sign your return and have our team run it inside and put it away.
Friday 5.15.2020
Saturday 5.16.2020
-We'll have cones for social distancing markers
-FACE MASK/COVERING REQUIRED
*Please keep in mind we've rented quite a bit of equipment. Please be patient and we'll do our best to have you out of there quickly.
*In the event we are delayed opening we will rent equipment again so you can get new gear
2. What does a day post Covid-19 look like?
-Tentative Phase 2 Reopen - Possible mid May! (Waiting to hear from Gov. Abbott)
-We're installing Plexiglass for Front Desk Check-in
-All staff required to wear face masks
-Social Distancing Floor Markers
-Disinfecting equipment hourly with visible and posted tracking
-We will track attendance to maintain 25% capacity
-Please email info@facetsevenfitness.com to reactivate your memberships
Special Thanks!
Thanks to all of you that have stayed with us through this Covid-19 crisis. We have just been notified that we will have to wait until mid May to see if we'll be able to open. Also still hoping to be approved for the PPP loan, so thanks to all of you for helping us be able to keep our team on staff and earning an income. From those of you who purchased donation shirts and to those of you that kept memberships going, we will make it through this because of you.
Cheers to great people!
---
Updated: April 2, 2020
GYM CLOSURE EXTENDED
Dear Facet Seven Members,
We would like to begin by offering our sincerest, heartfelt thanks to the many of you who have offered so many kind words, and an enormous outpouring of support now and throughout the years. It is because of you that we have been able to exist for 11 years despite having little prior business experience, and even expand to a second location less than 2 years ago on a shoestring budget. It's been a couple of guys with a passion for fitness and a sincere desire to share that with as many people as possible on a less than perfect path, but with the help of some truly amazing people, both workers and members, we've continued to grow and build our community of fitter, healthier people.
HANG IN THERE!!
With the covid-19 crisis that is upon us now, we are all facing a very troubling and uncertain time. The prospect of losing jobs, businesses, health and even life are very real for everyone including our gym. When the initial orders came out to increase social distancing and reduce groups to 10 or less, we immediately responded by cutting all of our class capacities to 8 or less and initiated a wait list at the front desk to control the number of people that were inside the facility at one time. After a few days however, the governor ordered a complete closure of all gyms through April 3rd, and we had no choice but to close our doors.
We did not simply stop operations however. Our response was similar to the restaurant model of offering "to-go" service to provide our members as much value as possible for their monthly dues. We ramped up promotion of our app, making it now available to all members for no extra charge. We have been feverishly adding virtual workouts and classes every day to keep the offerings fresh and diverse. We also began loaning equipment to our members so that you can follow our workouts or do your own from home. We were truly hopeful that this would be short-lived, and only impact us for a few weeks, but now the order is through the end of April and even that date is not entirely certain.
In our efforts to provide as much service as possible and respond to countless emails and phone calls, we have been a bit overwhelmed by the task and have fallen short on communicating those efforts to everyone. We have heard some voices of understandable frustration over this, but we want to reassure you that it was never our intent to leave anyone in the dark and we will make every effort to make things as right as possible for each member as quickly as possible.
Our survival after this crisis relies on as many of you hanging in there with us through it as possible, so we encourage each one of you to please try the app, contact us about borrowing equipment and support us however you can. Not everyone is in a position to do so right now and we get that, so please reach out to us for options we can offer you instead, up to and including suspension of dues. We will be here for you as much as we can and hope to continue serving you long after the crisis is over. We look forward to hearing from you and pray you stay safe!
Sincerely,
Jose, Layn, & Justin