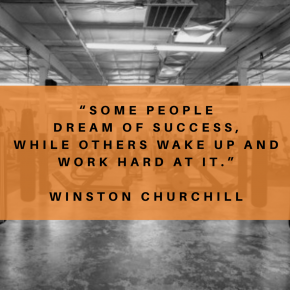 With the emphasis on sales events, end of summer and back to school we rarely stop to think about the true significance of Labor Day. Labor Day was founded in the late 1800's as a tribute to the contributions workers have made to the strength, prosperity, and well-being of our country. It is a holiday that celebrates the achievements of American workers.
Studio Fitness has prospered and grown thanks, in no small part, to an amazing team of hard working individuals. I was just this week reminded by a friend who opened his own fitness studio last year about how fortunate we are to have a great team. From our trainers and group fitness instructors to our front desk and management team; our child-care workers, cleaning crew and many people behind the scenes keeping the engine running; we could not do it without them and we are immensely grateful for them helping us achieve our standing in the community.
Also, throughout the years I've routinely heard our gym described as "that place where everybody works really hard" referring to our customers and trainers. Our workouts are known as tough and grueling, but also fun and rewarding. We take great pride in that reputation and the clients and instructors making it happen. So on this Labor Day, 2016 we salute everyone who works hard at Studio Fitness to achieve our common purpose of providing an environment that inspires authentic, creative, functional… limitless fitness opportunities.
-Jose Madrigal, Studio Fitness Owner & Trainer