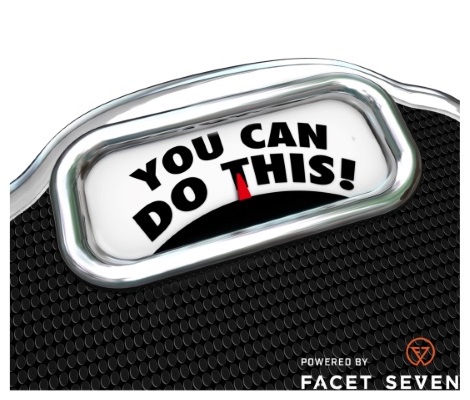 "In a recent goal setting session with a client I was reminded of one of the biggest reasons people fail to achieve their goals. As I was telling him about some of the things he would need to do in the coming days and weeks, he began questioning whether it would be possible for him to do those things. The last few Monday Motivations have been about people doing amazing things, beyond the scope of what you might expect people to be able to do. The recurring theme has been, do you talk to yourself or simply listen to yourself? The reason those people were able to achieve amazing things was because of how they spoke to themselves to keep themselves going even when it became uncomfortable.
Too often we defeat ourselves before we even get started by telling ourselves "I can't do that." We realize what a struggle it will be to make the time commitment to working out regularly or the hassle of preparing clean meals or of eating differently than the rest of the household. The reality is you CAN do it. You may not want to do it. You may not enjoy doing it. But you CAN do it.
Imagine you were just diagnosed with an illness that would kill you within 6 months unless you made those changes. How hard would it be to make the decision then? Your state of mind; your very attitude towards change is what needs to be adjusted. When you see the change as an opportunity for a better, happier, healthier life your focus changes to what you will gain instead of what you will lose. The real question then becomes, do you really want it because yes, you CAN do this!"